You know me by know and there's a couple of friggin' words that I despise, and I hope after reading this email you'll despise these words as much as me.
The Merriam – Webster Dictionary's definition for the word COMMODITY is: a mass-produced unspecialized product.
This means that you can be bought and sold like white rice… Yikes, not a position of strength if you're selling big ticket security items.
The Merriam – Webster Dictionary's definition for the word Service is: Work done by one person or group that benefits another; an act of aid or assistance. Compare this to the definition of a Commodity: "a mass-produced unspecialized product." Which would you rather be selling?
That's what I call settling for less; when you're perceived as a commodity, just another alarm guy or authorized dealer in your security sales presentation. No one with perceived value. This is evident when a ruthless cold-hearted prospect says to you, "I can get a security system for $37 cents and the monitoring for a nickel a month cheaper than yours."
Draw a line in the sand today and say…
I will not let my alarm company be a Commodity!
It is why there's often huge price discrepancies in the residential and commercial security system. Another word that I dislike in the English language – as it pertains to the security dealer or the low voltage installer – is being referred to as a "VENDOR."
That word screams commodity! You are selling a service — although you may also sell some products or commodities along with your service.
How you present and package and bundle your residential and commercial security services or guard services and deliver them to the marketplace – and how the customer feels Before, During and After the work is completed – directly affects the image of your company and affects future sales and business growth.
So don't think of what you offer to your customers as simply just a "burg system" or a "guard service." Avoid the commodity attitude and mindset and work hard at creating extreme services for your client base. Offer excellent service along with all the little bennies that will help you thrive — not just "get by" in this slow economy with ObamaCare coming down the pike, plus an imminent strike on Syria. You better be over-delivering on your installs and service. Because a cold hard winter is a comin'.
If you want to evacuate the Vendor | Commodity Role, Here's What You Gotta Do…
I see my role in the twice-weekly emails that I write as thought-provoking, and giving you a solid kick in the A$$ with my steel-toe boot. I'm not trying to be liked or gain brownie-points with you. I want you to learn & implement what's needed to increase security installs and cash flow in you business – even if I have to drill in into your wonderful thick skull.
Let me also say that you deserve what you earn for your talents. If you feel depressed when you fail and guilty when you succeed, you're on a bipolar roller coaster that's stopped between hills.
And Beware of self-loathing that can occur with some people when they feel (and may even tell you) that you don't deserve something because others don't have it, too.
Talent, dedication, sticktoitiveness, discipline, and hard work will eternally create good fortune. Sometimes luck creates good fortune, but the harder you work, the luckier you'll get.
2 Things You Need To Be A Serious Student In
I can name two others things to be a serious student of… if you'd like to have a very, very, Big Bank Balance:
1A- Self-Improvement
1B- Your Self-Image
1C- Self-Confidence
1D- Communication Skills
And
2A- Advertising
2B- Marketing
2A & 2B Is where you need to become highly proficient because,that's where the REAL money is!
If you want to get awesome at sales and marketing, and want the advice, strategies and materials to do so, then keep reading .
Included in this month's Smokin' Security Newsletter Coaching Club…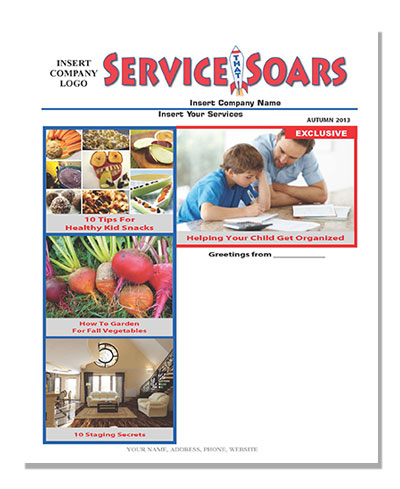 Fall Bonus # 1 – Service That Soars Client Newsletter – Is the best weapon to use in your business if you want to breakthrough the vendor | commodity status. It's also an advantage way to get your clients and prospects to do the BIG 3 PAY, STAY, REFER, and also to soften the beach for further selling opportunities.
"It's The Most Valuable Resource For
Health, Happiness, Safety and Security…"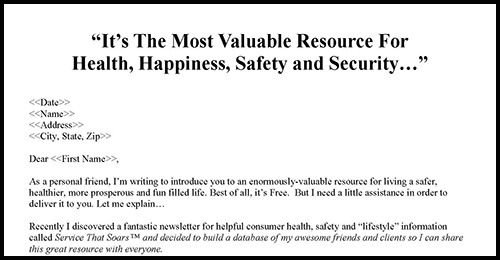 Fall Bonus # 2 – Business Building Sales Letter For Your Service That Soars Newsletter That Will Build Your Mailing List Literally Overnight!!!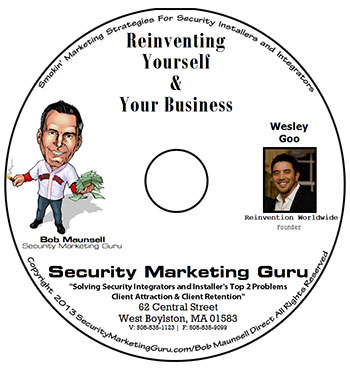 Fall Bonus # 3 – Audio Success CD – Reinvent Yourself with Wesley Goo
Wesley Goo used to be one of Tony Robbins top trainers, he would travel across the globe motivating audiences on how to break out of all the self-limiting behavior traps that prevent you from living a life you deserve. During this 60 minute Audio Success CD, Wesley will share with you the 5 Major Stumbling Blocks That Keep You From Reaching Your Potential!
1- The Poverty Pattern
2- The Busyness Pattern
3- The Blame Pattern
4- The Procrastination Pattern
5- The Delusional Pattern
Aris, my trusted and loyal assistant was listening to the audio success CD and said to me, off the cuff, that the CD literally blew his socks off!
Fall Bonus # 4 – My Famous Bullet-Proof Vest Guarantee
– The most important component of any security system is the company that stands behind it. That's why you need this Bullet-Proof Vest Guarantee in your business today.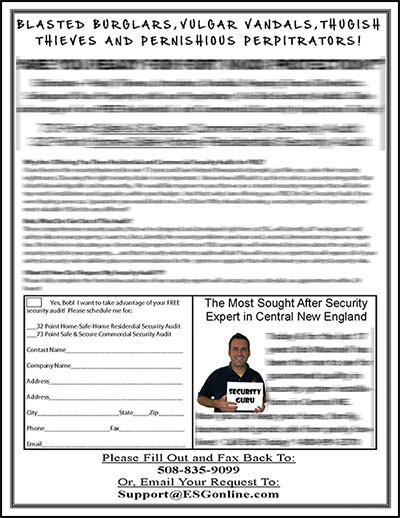 Fall Bonus # 5 – My Famous Blasted Burglar Ad –
Blasted Thieves, Vulgar Vandals, Thuggish Thieves and Pernicious Perpetrators!
"ARE YOU READY FOR FORT KNOX PROTECTIONS?"
You need this piece in your marketing arsenal AFAP (As Fast As Possible)!
Fall Bonus # 6 – How To Create a Robotic Fax-Back Form.
Two (2) live fax back forms are included in this months Smokin' Security Newsletter Coaching Club are how to turn your ordinary fax cover sheets into a Robotic Sales Reps that sells for you 24/7/365. This is the coolest faxback form you've ever seen, I gua-ran-tee it!
ol' Bob isn't done with you just yet… Still more to come…
Transvestites and The Tale of The Google + Reviews.
– You don't know how bad you need to read this one on Google + reviews!
11 Step Formula For Converting Online & Offline Leads.
– Steps 1-2 are visible to your competition.
– Steps 3-11 are invisible to your competition, and that's exactly where you'll smoke your competition – behind the scenes where they can't see you. You need to have this in your business today!
True Story 'Bout A Door-Knocker Who's Kicking Ass With Direct Mail.
– Discover how a security door-knocking veteran is turning his life and business around with the help of direct mail.
Super Duper Special Bonus- 60 Minute Group Coaching Call!
On October 1st a "FAST START" implementation call to this months Smokin" Security Newsletter Coaching Club!
Hurry Up I only have openings for 5 new members max!