We just shot a video in our office that will give you 5 quick marketing tips to get your security business going right away! Check it out below by clicking the picture.
If you find something of value in the video that you can use, please leave a comment on our facebook plug-in or in the Speak Your Mind section of our website and we'll send you a copy of the pink Courtesy Call Script that Jodi talks about in the video!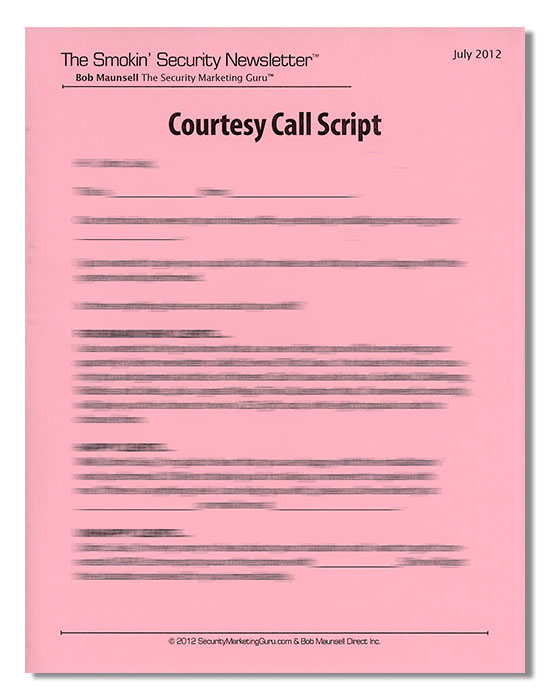 Leave a comment below and Jodi will send you a copy!