This message is gonna be short and sweet cuz we have Labor Day weekend coming up and I want to head to the Cape early.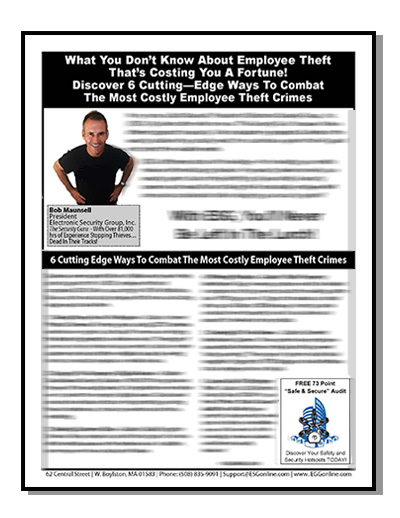 Are you interested in having a DEADLY ACCURATE marketing piece that will set you up as the go-2-guy or gal that can stop employee theft once and for all? If so, then you gotta get your hands on this month's Smokin' Security Newsletter because it includes a kick-butt marketing handout on "6 Ways To Combat Employee Theft" that will help you close a lot more security/video surveillance/access control systems.
Nothing pisses business owner's off more than employees stealing sh*t from them (forgive me for cussing, but that's what a biz owner would say to you on a walk through, and I'm sure if one of your employee's was stealing from you, you would certainly use the same word, or worse!)
I just want to set the stage for this "EMPLOYEE THEFT" handout. It probably won't win you a "SAMMY AWARD" for its' glossy, slick design, so you won't be at any security industry event getting your back slapped and having paparazzi with long lenses taking a picture of you on the runway. But…
If you're looking for a marketing piece that is drenched in seductive sales copy that sets you and your company up as the Go-2-Security Honcho in town that knows the in's and out's of "EMPLOYEE THEFT." This marketing piece will also help put food on the table, pay the bills, make that lease payment, cover payroll, take you on vacation, and put a tidy sum in the bank. I'm telling you, the "6 Ways To Combat Employee Theft" handout is for you, my friend.
But if you want a big glossy ad that says We're The # 1 Security Company in _____________, Anytown in the World with a big generic picture, then my security marketing collateral is not for you. Hey, no hard feelings… I'm sorry, I'm not a "BRANDING" guy… Shoot, my job would be a whole-heck of alot easier if all I had to do was to slap a glossy image on a postcard and write:
ACME Security is the # 1 Security Company in Tulsa, Oklahoma
ACME Security is the # 1 Security Company in San Diego, California
ACME Security is the # 1 Security Company in Bucharest, Romania
ACME Security is the # 1 Security Company in Cape Town, South Africa
That doesn't mean squat to the prospect who just got shafted from an employee that boosted some inventory out the back. What the prospect wants to know is how can YOU stop this from ever happening again to his/her business. And that's where you come along with your trusty "6 Ways To Combat Employee Theft" handout to show you know what the problems are and exactly how to solve them, once and for all!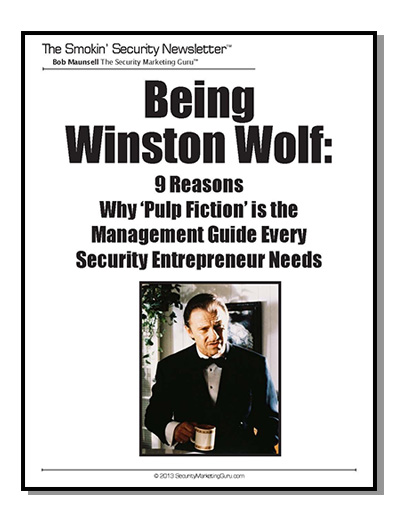 SPECIAL REPORT # 1
In my humble opinion, every security business should be run by someone like a Winston Wolf. The world would be a better place for it. I'm going to point out in this Special Report: "Being Winston Wolfe" why all security businesses need to be run by Winston Wolf — someone who's a top-notch business owner, able to respond to any crisis with focus, precision and grace. This 11 page report is a must-read!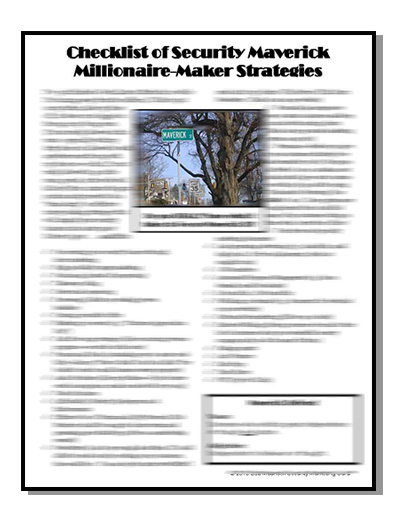 SPECIAL REPORT # 2 – Checklist Of Security Maverick Millionaire -Maker Strategies.
A proverbial "brain-dump" with "30" effective money-making ways checklist on how to become a vaunted millionaire security dealer.
But wait, there there's still more… PURE profit producing stuff to come…
– How to create your very own ISC West right in your backyard.
– Why every security dealer | integrators need to create "money-days."
– Best way to expand your reach in your local market. Page 1
– Discover how to leverage your clients trust, astronomical! Page 2
– Find out how a simple old fax back form turned into a $50K wireless nurse call bid. Page 5
– How do you know if your "Vision Matches Your Behavior?" Check it out, it's on page 7.
– Two (2) sneaky and very clever taglines to put at the end of your emails. Page 9
I just got back today from my 2nd summer trip to Saratoga Race Course in beautiful Saratoga, NY and I'm really in a giving, dawg-gone good mood! So, here's another special report for yah…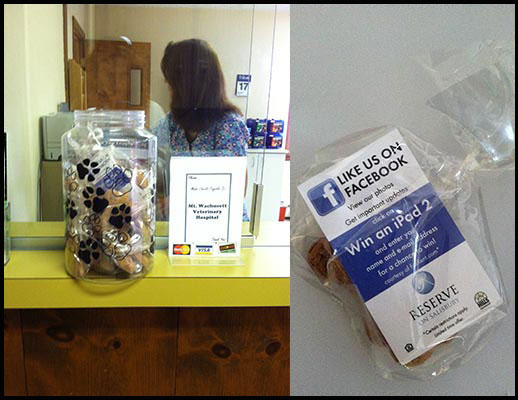 Special Report # 3 A Dog-Gone Good Idea
A very unique way to sell high-end security systems to pet owners… I'm not gonna tell you anymore, if you want in, click I want to have a different and unique security company, one that allows me to distinguish myself from my competitors and to sell at higher margins than my competition!
Peace Out!