I was listening to Pink Floyd's "The Dark Side of The Moon" with my oldest daughter Bridget on the way to school the other day. It's truly an amazing album that is still very relevant 41 years after its release. And it's amazing this album is still making the band buku dinero month in and month out.
As with creating mind-altering music and delivering a superior client experience, it really is an artform that allows you to charge a premium for your services and expertise. So that got me thinking on the way home about writing an email about money and pricing, and what I think are the areas any security entrepreneur can make a quick cash grab. Hope you enjoy it!
Grab that cash with both hands and make a stash
New car, caviar, four star daydream,
Think I'll buy me a football team
Pink Floyd ~ Money – 1973
The Strategic Approach VS The WAG Method
Certainly part of your revenue stream probably depends on you sending in the lowest bid possible, among your competitors. Although this technically qualifies as a pricing method, it sure as heck isn't a pricing strategy.
While pricing is a numbers game, there is way more to the final bid than the lowest possible price.
The strategic approach to pricing is based upon education-based security marketing (EBSM)™ market conditions, how much of an advantage your security company offers over your competitors, the scope of work, how much RMR the project will generate for you, your overhead, scheduling, and your relationship with your client base.
If the Strategic approach to pricing is too difficult for you to comprehend, amigo, then you can always stick with what you've done in the past and that is WAG (Wild, Ass, Guess) proposals. :)
The Whiny Petulant Customer
It blows me away how many security dealers | integrators | guard services | low-voltage installers continually chase after and coddle the whiny petulant customer who drains the life out of the business owner(s) and the service technicians.
Sometime the best thing to do is raise your rates substantially because if you have to service this account you might as well make it worth your time to deal with the pain and suffering. If there is pushback from the customer about your pricing, this could be an awesome way to segway into how difficult they are to work with and why you are raising your rates.
Next step would be to outright FIRE the customer. This will do a couple of really neat things for your self-confidence, self-esteem, and self-worth.
– First off, you'll finally grow a set of balls.
– Secondly, you'll feel better about yourself.
– Thirdly, your competition will pick up this soul-sucking, life-draining human being who will cost them time and money.
– Forthly, You'll have more time and energy to be able to attract better paying clientele.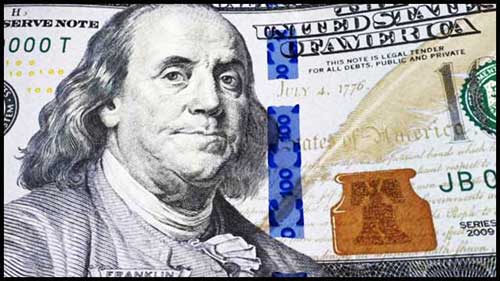 C-Note
The Gold Rolex Reputation
Expertise always commands higher prices and higher margins. If your security company is know for "Gold Rolex-quality" installations and services, and your clients and prospects are given an education-based sales presentation, then they'll know WHY they are paying a premium for their security systems.
"WAY too many security companies over deliver on products, services, and installations and WAY undercharge for their service, support and expertise!" ~ Bob Maunsell
If you're telling me your security company is the "The Gold Rolex" standard for security in your market, then stop charging prices like your The Salvation Army down at The Piggly Wiggly on Christmas day. Use your expertise to spike your profits and your life!
The Waiting and Standing In Line Philosophy
When you installation board is booked up a couple of months in advance, the economic principle of supply and demand works in your favor. Because the Holy Grail in the security business is having folks standing in line hoping that YOU take them on as a client.
Not the other way around… you begging the prospect to give you the install.
When you have this much work flowing through the door, you don't lower your rates… You raise your rates, cuz your pipeline is full and you have more deal flow then you can possibly handle. This is the oldest pricing strategy in the book for making more money without adding any direct cost to your business.
Niche and Perceived Specialization
If all you are selling is cookie-cutter systems, then you're nothing more than a commodity…
You can be bought and sold like white rice or soybeans.
Get this through your melon… The easier the install… The easier it is to do (install, guard, program, test, monitor) anything, you can be knocked off, lickety-split.
A percentage of your work should be derived from the exotic integration of difficult to (install, guard, program, test, monitor) systems in niche markets.
Are YOU, and your techs, and your sales reps on the leading edge of the latest technology upgrades?
Perceived specialization can turn an ordinary security business into an extraordinary security business, and boost profits, prices and margins. It will provide competitive differentiation and allow you to become a BIG FISH in a SMALL Pond.
Expertise is where the money's at.
Heart Palpitations and Invoice Shock
Hey Joe, you should have a couple of clients calling your office every month with heart palpitations from invoice shock they got from a service call that was performed by your company. This is a good sign that you charge a healthy wage for your services rendered.
If no one is calling your office complaining about your invoices then you know that your prices are way too friggin' low. And it's time to raise your rates cuz Obama is eating up all of your profits.
Lets get one thing straight and that is… your competition isn't going to call you and tell you to raise your rates, you have to do that on your own!
Now Lets Go Smokin' Your Competition!