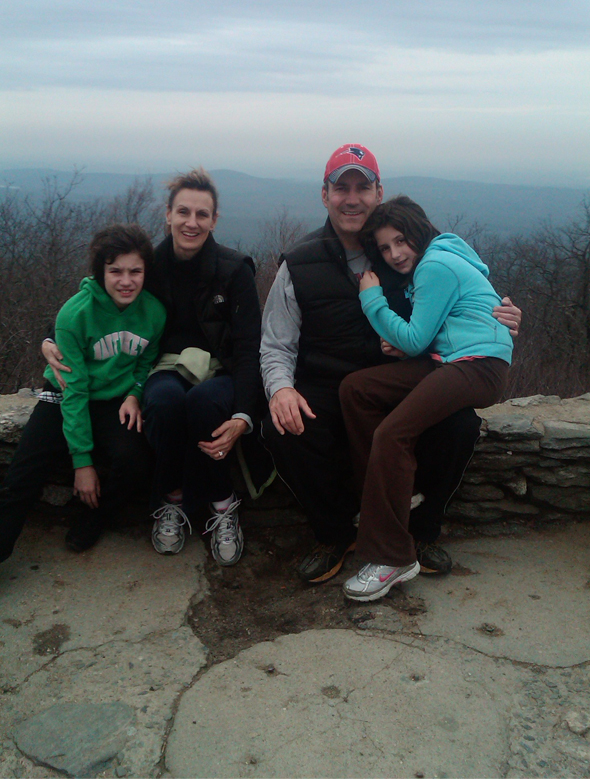 I'm writing this on the run. I'm heading out the door to take the kids hiking up Mt. Wachusett in Princeton, MA. But before we get started with a little story I'm going to share with you, I'd like to wish you and your family a very happy Thanksgiving.
A Story About "My Security Business Is Great!"
There once was a security dealer who ran a successful business that had been in the family for two or three generations. His technicians were very happy and grateful, and the clients loved him, his techs and his office staff. When the technicians would arrive at a clients home or business (always on time and friendly) to perform an annual fire inspection, or burn a video clip from the DVR onto a DVD, or install an additional motion or keypad, the techs were always treated as professional friends.
For as long as anyone could remember, the current owner and previous generations of owners were extremely positive, happy people.
Most folk assumed it was because they ran a successful security business.
In fact it was the other way around…
"My Security Business Is Great!"
A tradition in the business was that the owner always wore a big ol' badge, saying "My Security Business Is Great!"
The business was indeed generally great, although it went through tough times like any other. What never changed however was the owner's attitude, and the badge saying "My Security Business Is Great!"
Everyone who saw the badge for the first time invariably asked, "What's so great about your security business?" Sometimes people would also comment that their own business was miserable, or even that they personally were miserable or stressed.
Anyhow, the "My Security Business Is Great!" badge always tended to start a conversation, which typically involved the owner talking about lots of positive aspects of security business and work, for example:
The pleasure of meeting and talking with different folks day in and day out.
The reward that comes from helping his techs learn new security technologies, and seeing them grow as human being taking on new challenges and experiences.
The fun and laughter and camaraderie from working in a relaxed and healthy work environment.
The reward of securing his clients homes and businesses.
The great feeling when you finish a security install and doing it to the very best of your capabilities.
The new, little things you learn each and every day – even without looking to do so.
And the thought that everyone in business is blessed – because there are many millions of people who would swap their own situation to have the same opportunities of doing a productive, meaningful job, in a civilized well-fed country, where we have no real worries.
And so the list went on. And no matter how miserable a person was, they'd usually end up feeling a lot happier after just a couple of minutes listening to all this infectious enthusiasm and positivity.
It is impossible to quantify or measure attitude like this, but, to one extent or another, it's probably a self-fulfilling prophecy, on which point, if asked about the badge in a quiet moment, the security dealer would confide:
"The security badge came first. The great security business followed."
Have A Very Happy Thanksgiving!
Bob