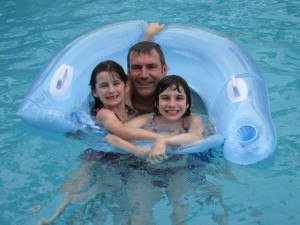 This summer has flown by, heck football season is starting up in just a few weeks now. My sales and installations have been killer this summer. I just had the August Security Maverick group call last night and every one of my guys' sales are up!
Gillette Stadium
I was down in Foxboro the other day with my team, we watched the Patriots, morning practice session and grabbed a bite to eat at the CBS Scene, (now here's my Boston accent coming out) wicked awesome restaurant, if your ever up this way for a Pats game its worth checking out. Towards the end of the practice, Bill Belichick assembled his first string, special teams group and ran some punt and kick-off returns. The entire time we could hear him shouting, "It's the fourth quarter we're up by 6, Take what you can get, use your teammates and take what you can get!" I take his unedited meaning as, We are up six and we are winning the game, don't **** it up, take what you can get, don't try to be a hero! After he said that I got this great idea for a blog post because guess what, it's almost the fourth quarter for us business owners too. If you've been following my emails this year and really been digesting my weekly advice, you should have a pretty decent, security marketing system working for you. Let me give you a fourth quarter pep talk, to keep your head in the game.
Into the Red Zone
Quite honestly ladies and gentlemen, security and low-voltage business marketing is a mixture of art and science. Although we are not selling Renoirs or Matisse paintings, selling electronic security systems is indeed an art form. Marketing is your canvas and I will provide you with the brushes, it's up to you, to put in the time, effort, and creativity.  I say it's a science because it takes a good deal of trial and error, you have to keep tedious track record of your results, make hypothesizes (educated guesses) and experiment with various mixtures of elements to find the perfect sales concoction. If you choose to stick with me and master the art and science of marketing your security business, I assure you, you will be a scorching success. It's the fourth quarter ladies and gentleman, 15:00 minutes to go and let's not forget the basics I drilled into your heads back in training camp…..
1)Direct Response Marketing– without new clients, business will be rough. Make marketing your security business and brining in new clients your # 1 priority every day, and over time your #1 area of expertise.
2)Methodical Implementation – Get others doing good, quality, work for you. Divide your work among good, qualified, people. You can't get very far if you are doing everything yourself. (is Bill Belichick the superstar QB, RB, WR and Offensive line? No he's the head coach, run your business like the head coach you are!) You have to able free up your time, so that you can concentrate on higher valve objectives.
3)Start With The End In Mind- Decide today what you want your business, and personal life to look like in the end, then figure out what has to be changed, solved, or created to make your vision real.
4)Invest Heavily In Things That Will Create Wealth For You– This might be making yourself into a local celebrity or recognized expert in the security field. Don't be afraid to invest in your education or to acquire specialized knowledge to take your income to the next level. It blows my mind how many people have no idea about the areas inside their business that with a few tweaks and modifications will produce an enormous amount of wealth for them.
Once you mesh the art with the science you will generate leads at will and to turn prospects in to clients 4 life. It's simple anyone can acquire these skills, if they choose too… Your security business will work like gang-busters. Success is nothing more than a few simple strategies practiced correctly everyday without failure.
Hope you are enjoying the last weeks of summer!