Couple of things here, real quick.
My two girls and I had a craving for some "Lobstah Rolls" so we took a nice Sunday road trip up to Markey's Lobster Pool in Seabrook, NH.
This place is a "must eat" on your list of places you'd like to eat, if you're a "foodie." It's wicked good!
Possibly The Best CCTV Biz Card Ever
On the security marketing side of the hacienda, if you ever get stumped on creating a clever business cards, I think I stumbled upon perhaps some of the most innovative business cards ever.
When looking for ideas to give your security business a competitive edge, you need to be looking outside the security industry.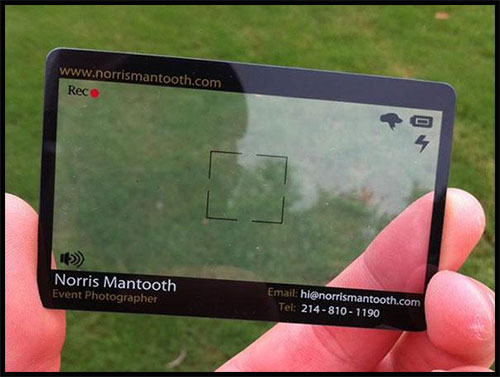 I love the Business Card # 9. Event Photographer's Viewfinder Business Card, this card is pretty friggin' cool and could easily be reworked for a CCTV/Video Surveillance camera business card for retail theft or any type of CCTV/Video Surveillance camera niche market.
#10 the Dentist's Cavity Business Card , although pretty cool, I think I'd create a "grill" with a yellow insert that when pulled out, exposed white teeth. Now that would be cool.
Please follow this link to view the rest of the business cards http://www.boredpanda.com/creative-business-card-designs/
Hope you enjoy the 30 different business cards, and hopefully this will get your creative juices flowing.
Leave a comment of my blog, and let me know what you think of # 9, or any of the business cards that might have caught your fancy.