I just got back from the ISC Soultions 2011 show in The Big Apple. The show was great, had some amazing security products, and I had the chance to connect with some pretty cool peeps there. The hair literally stood up on the back of my neck when I saw all the latest and greatest security gadgets that security dealers and integrators can use for makin' mo' money and adding mo' RMR to the bottom line.
MOMA
After the show I went with my little bro, Patrick, up to mid-town to the  Museum of Modern Art to see the "De Kooning – A Retropspective" exhibit. Willem De Kooning was a Dutch born artist that migrated to America during the 1920's. He is considered one of the world's foremost abstract expressionist painters.
And It Stoned Me
After walking through seven galleries and seven decades of a the man's life work, my mind was simply whirling around in a good way. When I walked out of the last gallery there was a huge black & white photo of Willem De Kooning in his studio in Springs, New York. I was was amazed to see the breath and extraordinary scope of this artist's work, his work literally and metaphorically stoned me to my soul.
If your not getting messy everyday, your not striving hard enough!
Your Blank Canvas
I know we can't all be artists, but you are in a sense.  Every day that you get up out of bed and get on your hind legs and go to work you're creating a mind-blowing canvas of your life, your family and your business, that either attracts or repels people. The paint brush that you use to paint your masterpiece, that your clients and prospects see, are in the little stokes that are evident  in how you:
How you treat your wife or husband
How you splice wires above the ceiling when no is looking.
The way your company phone is answered.
The way you label the keypad door.
How you back-focus the camera.
The care you take when you run the cables through the basement crawl space.
How your techs drive on the highway
The way you dress for a sales presentation.
How you following up during the bidding process.
How you talk to the client on the 366th day (the day after the warranty is up.)
The money that you raise for charity events.
Your Consumer Awareness Guide to educate prospects and clients.
Your 32 Point Security Audit ™
Your 72 Point Commercial Audit ™
Your client referral system
When your techs walk are doing a residential install with the protective booties on.
The way you package and present your quote packs to prospective clients.
The way your on call emergency tech answer the phone at 3:47 AM in the morning.
When you're done with your masterpiece and you can stand back and look at your work, like Willem De Kooning, knowing that your life and your business is the greatest gift that you can give back to society and to mankind, are you happy with what you've achieved?
One Canvas, One Painting
We only get one canvas for our time here on earth. The big secret is: You're in charge of your own masterpiece. Yes, a lot that happens will be unplanned, unfair and unwanted. But for the rest of it, you're in charge. Unless you choose not to be. You don't need to do what anyone else does. Find your own groove, and paint your masterpiece for all it's worth.
Here is something that you can creatively do with you van to make it a24 Hour Robotic Security Selling Machine…It's a work of art! Click on the image below to purchase now!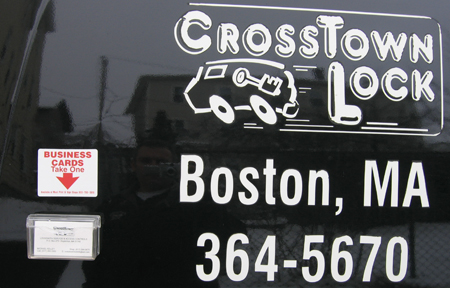 This incredible piece of artwork was created by Victor Morris.
Have a great day!
Now Go Smoke Your Competition! – Bob Maunsell
Former Sgt U.S. Air Force
Have an E.S.P style day, Easy, Successful, Profitable.
**Hey, Do you want to post my articles up on your blog? Go right ahead! Just kindly cite your source and give a link back to my page.Thanks!**