You probably won't be surprised to hear that customers change their buying behavior during a recession. They get their hair dyed less, go a few extra weeks between having the oil changed in their cars, they give up their mocha-chino lattes, they disconnect their alarm monitoring services and cancel their service maintenance agreements.  They are doing without.
What is most shocking is that these changes in *behavior* will continue into the good times. If you assume that your customer is coming back to the normal state of affairs once the economy gets better, then you will be widely mistaken.
A family that gets used to having there house cleaned once a month instead of weekly may not return to their normal *behavior* of having there house cleaned once a week even if they can once again afford it.
The changes in *behavior* are likely to last even longer because this recession is largely consumer driven.
This spending habit change can be good or bad for security dealers, depending on how you handle it.
Security dealers, large and small, are at greater risk of losing clients/customers if they don't change the way they do things. There is a tremendous opportunity for security entrepreneurs looking to gain market share and win over more new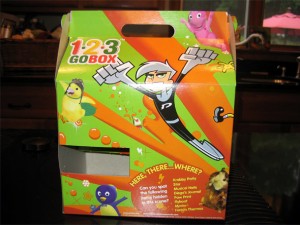 customers if they do things outside the box.
What I'm seeing across the country is that security dealers that *help* clients/prospects conserve cash tend to do better. If you can package your security services into value meals – like Mickey-D's or the 1-2-3 Go Box from Showcase Cinemas (see video on this page), than you'll do a heck of a lot better.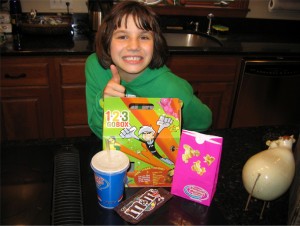 The trick to understanding people changing their buying habits is to take advantage of it by tailoring a product or service to meet there needs or refine your marketing to show that you are delivering a better deal along with more perceived value.
Winning customers merely isn't enough; you have to find a way to lock them up for life. Keep structuring deals and services that keep them coming back for more of YOU, even after there wallets fatten back up.
Keep them in the buying frenzy!  After all, you are running a corporation, and you are the CEO and main share holder.  So all the profits go to you and your family, and it is your job to extract as much money out of your client base as humanly possible. While all the time providing truly exceptional service.