Had a wicked awesome four-day weekend with my family. Took the whole Maunsell clan into Boston on Friday. We chowed down for lunch in the North End on some excellent Italian food and visited Paul Revere's house, then walked around Faneuil Hall & Quincy Market where my daughters had to do "a little shopping."
Saturday night Natasha and I watched "The Best Exotic Marigold Hotel," and (shush, don't tell anyone this) the 1977 disco classic, "Saturday Night Fever." On Sunday, I took the girls to Bolton Orchards & Country Store for lunch and then sightseeing at the Fruitlands Museum in Harvard.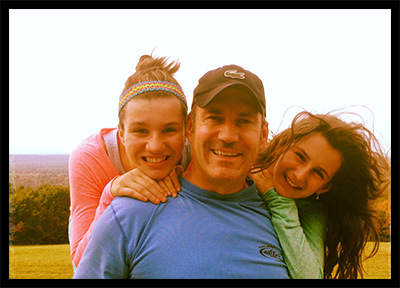 Fruitlands Museum Scenic Vista – Harvard, MA.
I made it home just in time to kicked back and watch the Pats game. On Monday, I took the girls out to see their grandparents for breakfast, and then chilled out the rest of the day smoking a couple of fancy cigars with my bros.
Enuff about me and my adventures… Let's dive in deep to the the psychology of WHY people don't buy from you, and why they don't TRUST you.
Shark Eyes And A 40 Acre Smile
You ever find yourself in the predicament of being in a sales environment where you're being pitched a bill of goods from a sales rep who has "Shark Eyes" (black, cold, lifeless…which is an indicator of the loss of good judgment, and morality)? When the sales rep is looking at you dead-on with his shark eyes, you know that horrible and unspeakable things will happen, but you say to yourself, Nah, that can't be happening to me, even though you feel uncomfortable, awkward, and uneasy about this rep, you still want to BELIEVE that he is trustworthy and honest. But he is now disarming you with his "40 Acre Smile" of wall-to-wall Crest-strips.
I've met the sales rep with "Shark Eyes" and "A 40 Acre Smile" before and I've been dragged through the ringer, and taken to the cleaners. Not once did they ever ask me anything about me or what I might be interested in, but just kept up with boiler room, high-pressure sales pitches. This isn't an ethical way to sell anything. People aren't numbers, and they shouldn't get hosed.
The reason you felt uncomfortable with this sales rep is because he didn't establish the "KLT" (Know Like and Trust) ingredients which are highly critical to developing an appealing persona. So let me show yah how to do it.
Selling The Model T With Henry Ford
Henry Ford noticed in the early days of building his company that his salesman were not real good and down to earth and genuine when it came time to talking with families. Ol' Henry developed a plug in' method you can use, if you're a security sales rep or security business owner, to help uncover your prospects needs, wants, and desire.
Use the F – O – R – D method to learn about your prospects needs in your initial Security Audits at your prospects' home or office or wherever you meet up with prospects…even at the local Krispy Kreme. Using the F – O – R – D method you won't come across as a "Shark Eyed" sales rep with "A 40 Acre Smile" trying to fleece the prospect out of his/her last thin dime. This also is a guideline as a general conversation starter, that will establish the foundation for the KLT (Know, Like,and Trust).
F.O.R.D. = FAMILY – OCCUPATION – RECREATION – DREAMS
Use the F.O.R.D. Technique to make sure that you are building long lasting relationships with your Past Clients, Sphere of Influence, and to help you have better conversations during your B2B and B2C lead follow up and during prospecting. Be sure to take notes on your Security Audits regarding the conversations and important information that you will learn during your site visits. This way you will be able to use the information on future follow up calls to make sure that you are building relationships that last forever!
F. stands for FAMILY
How are you doing today?
How is your family doing?
How is (spouse)?
How are your kids?
O. stands for OCCUPATION
How is your job going?
How is your business doing?
Are you looking forward to retirement?
How long since you changed companies?
R. stands for RECREATION
What have you been doing lately?
So, are you still (riding bikes, fishing, sailing, racing cars, etc)?
By the way, how was your trip to __________?
Just out of curiosity, what are you doing to enjoy yourself?
D. stands for DREAMS
So, what are your plans for the future?
Just out of curiosity, have you made any vacation plans yet?
So, what are your plans for the holidays?
So, what will you be doing with your time now that you have retired?
It's More Important To Be "INTERESTED" Than "INTERESTING"
Most sales folks become hypnotised with their own voice and can't shut the heck up about themselves. They are too freakin' self-centered! There has to be a paradigm shift in your thinking about yourself…you need to become genuinely "INTERESTED" in your prospects, instead of coming across as the most "INTERESTING" man or woman alive. Nobody freakin' cares how much you know about (mega-pixel cameras, iPhone Apps, fire alarm systems, home automation, intercom system, guard services) until, they know how much you care. If you focus the spotlight on your prospects, and get them to open up about themselves, they, in fact, will shine, buy and bond with you.
Drive This Deep Into Your Membrane…
I guarantee if you and your sales reps start implementing the F.O.R.D technique in your sales presentations and follow ups, your sales closing rates will go up. Cuz the the prospects will believe that you really understand their needs, wants and desires. Bottom line: folks buy security systems from people they Know, Like and Trust.