Howdy,
What an amazing Memorial Day weekend we had up here in Massachusetts; beautiful weather, lots of friends over the house for grilling on the Barbie. We were cranking the new U2 CD "No Line On The Horizon" all weekend long. I also watched my little girl, Kiera, and her Brownie Troop march in her first Memorial Day parade – she makes her Daddy so proud!
I had some time to kick back and write up this security marketing blog post, as it pertains to one of my all time favorite quotes from Walt Disney himself  " Do what you do well and so uniquely that people can't resist telling others about you"…
So how can you "BE" that type of security company, where your name spreads like wild fire with WOM "word of mouth" advertising. Just think how many people you know that have gone to Disneyland and come back and can't stop talking about the great time the whole family had; they show all the pictures of all the rides they went on. I think most people don't even realize how much money they dropped, until after the fact, because Disney does such a great job awing and entertaining its visitors.
Keeping in stride with the Disney theme, I came up with 20 ways that you can add Mickey Mouse ears to your security business that you guys and girls can incorporate into your security marketing arsenal. Walt Disney broke industry standards about what a theme park should be. In fact, there isn't a theme park today that can be compared to the excellence of a Disney theme park created 50+ years ago.
In the coming years you're gonna have to break industry norms if you want to be a successful security dealer.  What got you to where you are today, won't do you any good… cuz the rules and the dynamics have changed.
The question you have to ask yourself is, "How can I be more nimble, agile and creative with my current security marketing?"
The "WHY" you need to do this is that the last time I checked it wasn't 2006 anymore.  It's 2009 and the economic landscape has changed for the good.
You can't keep wishing and hoping for the way things you used to be… and you can't spend your life wishing for the good old days; living in the past is for people who are afraid of change; this new emerging economy will leave yah in the dust if you don't get it!
I had a chance to catch a little news this weekend and a lot of "financial experts" say it will be at least 10-15 years before we see anything again like the 2006 economy. So why wait for what the so called experts say?  By the way, weren't these the same buffoons who got us into this mess anyway?  What I'm telling y'all to do is "Go ahead and make your own good news" and snub your nose to all those so-called experts!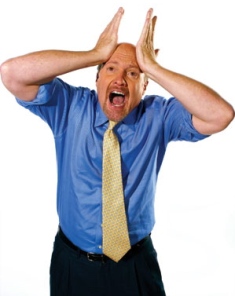 When the economy does pick up, it will look nothing like it did in 2006.  We are in a new emerging economy that will look radically different than anything we've ever known.
So here's my checklist for the new emerging economy, but it's your "To-Do-List" to implement and put to use!
1-    You need to make new rules for your security business. Don't let industry thinking dictate how you will attract new clients into your marketing funnel.
2-    How can you better connect with your clients so you can deliver a more "WOW" experience?
3-     You have to charge a premium price on your security systems so that you have enough margin left over to provide an extraordinary service and follow up after the sale.
4-    How can you leverage your entire client base to do 10-100X more so that they will become your evangelical sales force selling for your company?
5-    Do more then you get paid for!
6-    Focus all of your energy on the $500 an hour work (marketing) not on the $15 dollar an hour work (running to the supply house to pick up stock).
7-    Outsource all the little things that drain your energy and waste your time so that you have more time to focus on the big security picture.
8-    Create PDSM (Personality Driven Security Marketing ™) and build the brand called "YOU", cuz folks want to buy from other folks. This PDSM will stand out more in a crowded competitive marketplace.
9-    Develop and build your business's personality that stands out. People want to buy from people.
10-    How can you turn your security business into a Pay, Stay and Refer cash generating machine?
11-    Increase the bandwidth of communication with your existing security clients and keep it real – do it with a personal touch.
12-    All your techs should be treated as mini-sales reps and provided with the proper marketing material to sell or upgrade installs.
13-    Have a risk-free, 100% money back GUA-RAN-TEE; if they're not happy with your security services, then you will kindly refund the money with a smile.
14-    Always be on the lookout for new security marketing avenues to bring more prospects through the door to you.
15-    When you're constantly designing and implementing effective 'Direct Response Marketing' techniques in your security marketing, no competitor is safe from you.
16-    Create your security business around your life instead of settling for your life around your security business.
17-    Provide a BIG enough reason why prospects should do business with you and pay you a premium for your security services.
18-    Generate more offline and online traffic and turn them into clients for life.
19-    Create more irresistible offers for all of your security products.
20-    Fire that pain in the ass client who is costing you time and money and focus on the clients who truly value your services.
And there you have it 20 ways to create a "Magnificent" security business in this new and emerging economy; btw  "Magnificent"  is my favorite track off of the new U2 album, take a listen why don't ya.