I just want to say that I really appreciate your loyalty and friendship, and would like to share with you an article that could possibly get your thinking straight for 2015!
Lee's Great Stand
I saw this wonderful article in Men's Journal and want to share it with you. It's about Stan Lee, one of the greatest modern hero generators of all time and a man who knows how to create a following (aka how to generate customers and keep them around for generations). We can all take a lesson or two from good 'ol Stan there.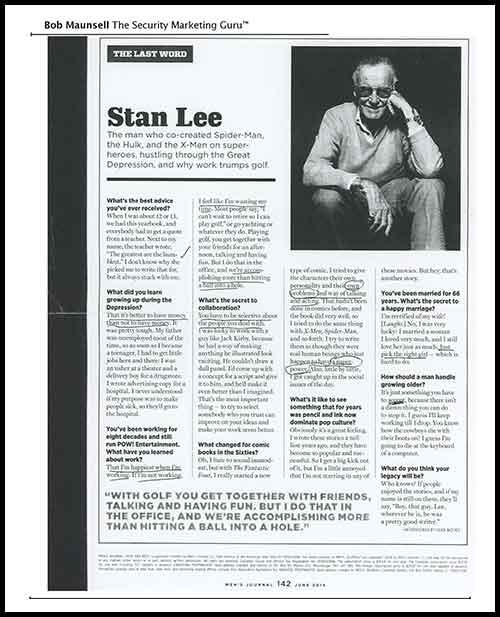 Some of the tips Stan shares that really resonated with me are:
1) Best advice: Be Humble.
2) Better to have money than not.
3) You're happiest doing what you love, so do it more.
4) Be selective about your partnership in personal and business life.
5) Even "heros" are cursed with challenges/problems.
6) Pick the right girl!
Read the attached article because there are great life lessons here for all of us to learn.
Click Link Below To View The Stan Lee Article in PDF format
Stan Lee Article
Sieze The Year!
Bob