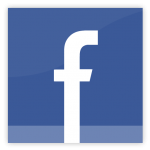 By Associated Press
Thursday, June 25, 2009
Posted on www.bostonherald.com
PALO ALTO, Calif. – Facebook is testing new privacy controls that will allow the online hangout's roughly 200 million users to decide who should see their personal updates.
In yesterday's announcement, Facebook said the option will enable users to customize their postings for specific groups of friends.
For instance, a person may want to share certain things – like how they're feeling about the weather – with everyone, while limiting the audience able to read other developments – like a night of partying.
The controls initially will be available to only some users.