I'm Back In The Saddle… Again!
Hi Friends,
Natasha, the kids and I and are back from our family vacation in San Juan, Puerto Rico. I really needed the break and I'm feeling refreshed and super excited about the goodies I have in store for you in the coming months (wait till you see!)
Old San Juan was so beautiful; the restaurants were fantastic and we spent a ton of quality time with our little girls – just hanging out on the beach, in the pool, site seeing, shopping and of course eating! – it was great!  The hotel we stayed in was right next door to the hotel where J.Lo (Jennifer Lopez) and Marc Anthony used to hang out when they were in town (El San Juan Hotel).
I'll be posting some funny videos I took while I was down in Puerto Rico, soon, so stay tuned to my security marketing blog for that and much, much, much, more in the coming months…
Now, I'd like to catch up on one of the "Ask Bob" questions that was sent in just before I took off for some R&R.  This question is from John who hails from Houston, Texas.
Hey Bob,
How does a small alarm company compete with ADT and Brinks in the alarm business when we charge $195.00 for the alarm equipment up front and the Big boys give it away free?  We beat them on the $18.95 for monitoring but lose the sale due to our upfront equipment charge?
Thanks
– John
How Does a Small Alarm Company Compete with ADT and Brinks…
Well, John, with that one question I could conduct a 3-day security sales training seminar on how to beat the big boys, but I'll give ya the cliff note version on my security marketing blog spot for what I think your problem is….
This is actually a very good question seeing as though I just finished editing the May issue of the #1 security marketing newsletter in the world, my "Smokin Security Newsletter" – a security seminar in every issue, and one of the main themes I'm writing about in this month's issue is "Wanna Be Dead Broke? Then Maybe You Shouldn't Sell Cheap".
One thing I talk about is that it takes just as much time and effort to sell a $195.00 security system as it does to sell a $3,995.00 security system. Conversely, the person struggling to make the $195 decision can have a whole host of options vying for their hard earned money, like food, rent, gas, prescription drug costs and leisure spending money…ect, which make the $195 decision not really any easy choice after all. Two different forms of psychology are here at play – one person is a heartbeat away from the soup line ($195 system) and the other person ($3,995.00) is thinking about whether or not they are eating prime cut steaks or sushi tonight …
A Biggie Problem…
If a large amount of your prospects can't afford the $195 dollar upfront cost, than I would really advise you to work on finding better, more qualified prospects. If for whatever reason you simply can't persuade the majority of your leads to part with $195 dollars to make their home, apartment …ect safer and to protect their assets than I think either one of two things are happening. Either your sales funnels and presentations need to be reworked or your beating your head against the wall selling to deadbeat clientele.
Money In The Bank…
The mere fact that you can save a new prospect around $16.00 per month on monitoring is a HUGE "no-brainer" to take you up on the install. You really need to hammer home the point that at in the first year the savings to the prospect is $16.00 x 12 months = $192.00 ( essentially your upfront equipment cost), and if we look at that over a 3 year period (the length of the contract the Big Dogs make client's sign) 3 x $192.00 = $576.00!  If you take the $576 less your install cost of $195, you are saving the prospect $381, Plus giving them a superior alarm system! Not to mention you're an upstanding local guy with a local security company with local references and you even sponsor a baseball team at the local little league – that's a huge plus against any Big-Dog company. That's good coin! For your next sales call I would highly recommend presenting this info to all your prospect. Do a quick spreadsheet and show them the 1 year, 3 year, 5 year, 10 years cost savings – and then inform them of the advantages of your system and your service over the Big-Dawgs, that ought to help close the deal!
The Holy Grail…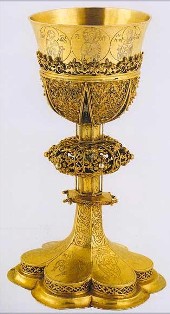 If your implementing EBSM – Education Based Security Marketing™, this form of security marketing will remove price resistance, and eliminate lookey-loo's, tire kickers, and dead beats from your sales funnel.
One thing I can say about the Big-Dawgs is that they dedicate a lot of money and time towards security sales training, so that they have quality security sales reps showing up to make a security sales presentations.
John, my question to you is, how much time and energy and money have you or your company invested in learning and acquiring the MOST important skills on the planet?  Those skills are security marketing, and learning how to attract clients that Pay, Stay and Refer… If you learn the basic tenets of 'Pay, Stay, and Refer' you would not be worried about being "nickled and dimed" over a $195 dollar upfront equipment cost.
Security dealers that are constantly getting "nickled and dimed" are the ones who can't package and bundle services and can't sell their own security services creatively.
The Insult That Made a Man Out of "MAC"
I don't know if you remember this ad from Charles Atlas but in a nutshell this ad is about a guy who was sick of getting sand kicked on him at the beach, so he sent away for a free book that would turn would show him how to get big and strong, and not have to worry about the big boys at the beach…
For you John my prescription is to read every book under the sun on sales and marketing… I'm sure you have a head full of technical security know how, but the goal is to increase your security marketing know how.