First off, I want to shout out a "Happy Birthday" to my beautiful wife, Natasha, cuz it's her B-day today…and to be perfectly honest she does an awesome job of taking care of everything in my life and making it run super smooth, just like that famous quote "Behind Every Good Man Is a Good Women." To us men, we know it to be true.  It's awesome when you're paired together for life with a great partner.  It's teamwork – pulling together, helping each other out, and shooting for the same goals, at least that's the way it is for my wife and I.
Ok, enough about us.  Let's dig into a very good question that was sent in, to the Bat Cave for answering….
But, before we do, if you haven't been to my security marketing blog for awhile, you really need to check out this cool post we did on 3M security glass.  The product demo that 3M did is a really "outrageous" example of beating the competition and making your product stand "hands and shoulders" above the rest! 3M has a great USP (Unique Selling Proposition) – something that no security installation company should be without. So why not go check it out!
I'm still catching up on my "Ask Bob" questions.  My first question is from Jay who lives right outside one of my favorite spots in the good old U.S.A. and that's Miami Beach Florida…
Hi Bob,
I'm trying to put together a direct mail campaign with post card targeting real estate management companies that manage condo buildings. I'm having difficulty finding a mailing list company that has this information since most real estate management companies are nationwide.  Any ideas?? I'm just thinking to go along the beach condos visiting them. I can get contact info from the security desk ??
Thanks,
-Jay
Hey Jay,
That's a really great idea putting together a postcard targeting real estate management companies. It's one of the fundamentals of "Pay, Stay and Refer" security marketing that I implement myself and also a strategy I teach in my "Smart Bomb Security Marketing™" (SBSM) to my security marketing newsletter members and coaching club members. Finding a niche and absolutely dominating it is what it's all about.  It's the fastest route to the top of the mountain!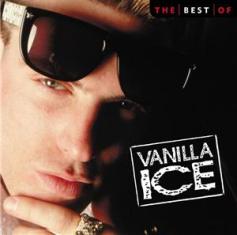 One Hit Wonder
Jay, the one thing you can't be is a "one hit wonder", like Vanilla Ice.  Remember that song "ICE, ICE, Baby…?" What I mean by that is:  just by being a one security postcard or a one security sales letter mailing wonder, ain't gonna cut the mustard.
You have to be able to do a 3-Step (3 sequential mailings) direct mail marketing campaign to a targeted list and targeted audience to "capture" there attention, i.e mind control.
The beauty about direct mail is… if it's done right it will break through the clutter and get noticed.  And "only" if you have the right security message, to the right security market, delivered with the right security marketing media, then there's a good chance you'll have a gold record on your hands.
Evergreen Market
The commercial security market is very, very, very lucrative and it's an evergreen security niche that can be mined for years to come. Why is that?  Cuz this security market is loaded with so many security segments like intrusion systems, keyless entry system, CCTV systems, intercom systems, fire alarm systems, security systems, gate systems, paging/sound systems. I know that Florida highway A1A is loaded with this type of prime commercial property!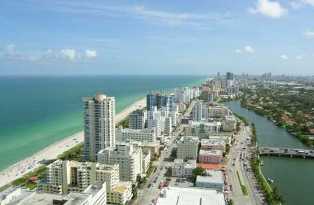 It's not like your mailing to every Butcher, Baker, and Candlestick maker in South Florida… You have zeroed in on your segment, Real Estate Management Companies so you have just put down the Hill Billy Shotgun and pick up the Marine Sniper Rifle (check out the article about that!)
I don't think you have to go around and knock on doors – that's a low-level activity (and should be outsourced to someone else for $8 bucks an hour), unless you're in the building and bump into the security personnel. A better idea would be to find out some local associations, I'm positive there are at least several property management firms in Miami. I've had a lot of luck making contacts at local trade shows and through management firm's business associations. Do a little homework and see if there are some local business associations these firms belong too and contact them to see if they have mailing lists that are available to purchase, then go pursue the market that way…right O…
Riches are in Niches
Here is my formula for security marketing success:
Finding and marketing to a niche + securing those who really need it + elevated security expert status + security company differentiation + outstanding security dealer service  = generous security dealer/installer profits.   Hope you like that equation!
Also, you can't be cheap with your marketing dollars cuz a penny held up to your eye can block out a whole world of security marketing opportunities! (Go ahead and try it!)
"Knowledge is of two kinds. We know a subject ourselves, or we know where we can find information upon it" …Samuel Johnson… I hope to think Samuel was thinking of my security marketing blog when he said that!
Have an ESP-Style Day, that is: EASY, SUCCESSFUL & PROFITABLE! And stay zoned into this security marketing blog!
Peace ;)
Bob