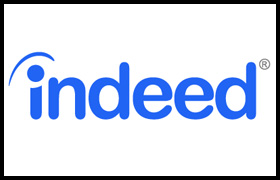 If you aspire to having an ESP (Easy-Successful-Profitable) security integration business, then you really need to focus on the "E." When I say E=Easy, one BIG thing that helps with the Easy, are your Employees… especially Long-term Employees. Employees that you can trust from start-to-finish to do a great job for you – even while you're taking a 10 day sabbatical with the family through Italy or Argentina, or wherever you want to roam.
But finding great employees/technicians is one of the most challenging part of running/owning an alarm or integration business.
Finding capable techs that can install highly sophisticated integrated security systems, is hard to do. But they are out there – if you know how and where to look for them, and how to attract them to your side of the fence.
A member of mine told me he had incredible success in finding a great security technician on Indeed.com, so I decided to give Indeed a whirl.The great thing about Indeed.com is that it's easy to use and it's free! You can post all the jobs we want and it costs you nada! You get the first 100 email correspondences (between you and the job applicants) for free, too!
It's great to have a venue for finding good techs, but you also need to attract the stud technicians to your security business. So what I did was write an appealing & engaging job description, then I changed up the job titles and headlines a few times (to test them out) and posted the jobs on Indeed.
Boy oh Boy did a score! I was only interested in hiring one security technician, but I was so impressed with two candidates, that I hired two!
But the REAL awesome part we had over 34 technicians send in their resumes. I was floored with the quality of the applicants.
If you want to check out the job posts – especially the WINNING post – and learn how and where to get great techs, plus what to write to attract great techs, then order the August Smokin' Security Newsletter™ today*
*To get the August issue of the Smokin' Security Newsletter™, you must subscribe in the month of August. No orders will be accepted after August 31, 2016 12:00 EST.
To Order, Go To:
Smokin' Security Newsletter™Coaching Club
Have a great weekend!
~Bob