I'm sure you know that if you're using a "Layered Security" approach with your commercial security audits, you know that you can help your clients decrease losses and increase profits through security technologies.
The Halo Effect
When you deliver what you say you're gonna and you keep your promises and guarantees, you create what is commonly known in modern day psychology as the Halo Effect – a security spotlight shining down on you and your company bathing you in a positive light. The light where you and your company are seen as the:
– The Security Expert
– The Security Guardian
– The Trusted Source For Everything Security
– The Security Honcho
– My Security Guys
It's a highly desirable and enviable position to be in…
Less people nickel and diming you to death…
People aren't shopping you around like a used car with 315,000 miles on it…
Folks are listening to your security recommendations, as if you have the same power and prestige as a highly sought after Harvard Educated Oncologist.
How would you not only like to have the ***Halo Effect*** when you're in a prospects presence, but also the Halo Effect when it comes to your e-marketing efforts?
The Halo Effect for Email Marketing
Having your clients and potential prospects be BOLO (Be On The LookOut) for your education-based emails that not only nurtures them, but delivers referrals and folks to you who are pre-sold, pre-educated, and pre-motivated to to do business with you. You better be sending emails to your clients because it's a dirt-cheap method of getting more business and referrals.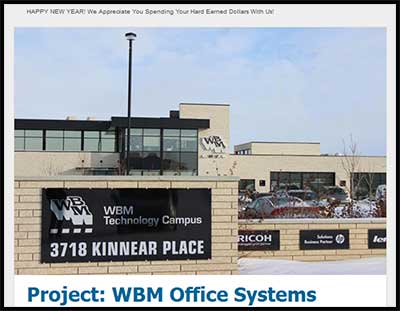 Money-Making e-Mail Template # 1
In the Smokin" Security Newsletter January issue, I have a sample email from one of my successful Canadian Coaching Club members. His "Layered Security Will Decrease Losses & Increase Profits" email he sends out twice monthly to his contact list of 3,000 clients and prospects. His raving fans look forward to his unique emails twice a month. That's 3000 x 2 = 6,000 "Virtual Sales Reps" that are deployed monthly to "educate" the public about his security company. He uses this strategy to bring in hundreds of thousands of dollars in business… just this one strategy!
On top of this money-making email that you should be modeling, I included a blow-by-blow Audio success CD on how to implement and create emails like this at will.
But wait, there's still more to come…
Money-Making Client Nurturing e-Mail Template # 2
I have to tell yah that your clients will eat this stuff up! Sharing some personal life events and tying them into your business will go a long way to warming the cockles of your most hardened customers yet. This is email template is personality marketing at its finest.
Money-Making Auto-Responder e-Mail Template # 3
A super-stealth auto-responder email template to welcoming new online prospects onboard and asking for feedback, instead of just allowing these sign ups to go into a black hole and never to hear back from them again. Today's consumers want to be heard, accounted for, and want to be asked for their feedback. Just look at all the social media platforms that support this demand and all the online review sites that request and allow customers to provide reviews/feedback. You, too, should be asking your customers for their thoughts and input. Swipe this template today!
But wait there's still more…
Special Report:
15 Dirt-Cheap Ways To Develop An ESP
(Easy, Successful & Profitable) Security Business
To Keep Your Clients Coming Back Again & Again To Spend Their Money With You… For The Rest Of Their Life!
In this Smokin' Security Newsletter Special Report I'm going to talk about what you can do to gain your clients loyalty, repeat business and a boatload of referrals for 2014 and beyond with my 15 proven ways to keep your existing customers and turn your new customers into lifetime champions of your business.
If Things Are Gonna Change
Listen up, you and I both know that there isn't a security marketing company on the planet that can generate and churn out the money-making and life-changing ideas on a daily-weekly-monthly-yearly basis that I do, If you want things to change you gotta change 1st and foremost.
Why don't you take me up on the dirt-cheap offer, cuz I'm raising my rates next month. Join now and only NOW for $5.95!!!
Stay Awesome in 2014
P.S. A layered security marketing for your business will decrease client attrition, and increase overall profits… I Gu-Ran-Tee It!
P.S.S. – This issue of my Smokin Security Newsletter will turn your life, and your business around.