I almost drove over an elderly lady with her walker to get this photo. Talk about having marketing that resonates with your local marketplace. I was driving through the hood when I fell in love with this sign for Ghetto Mix + Hood Spray… I said no freakin' way would anyone put that sign up, but Mr. Rogers Pest Control would… LMAO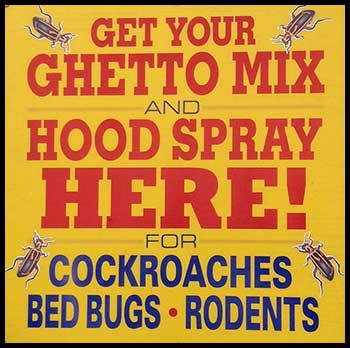 I think Mr Rogers has done an awesome job branding his pest control company for his local market by using Ghetto Mix + Hood Spray for cockroaches, bed bugs, and rodents. He's driving a brand new Cadillac CTS, so he must being doing something right. You should always have packaging and pricing that speaks to your marketplace.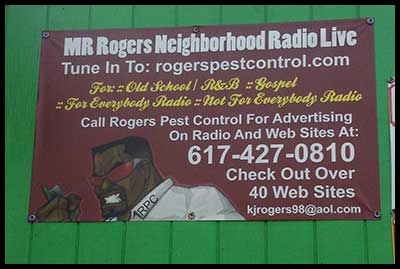 On top of that, Mr Rogers has a live neighborhood radio show to educate his local marketplace and to position himself as the local bug goo-roo. This is a strategy that everyone should take and run with it. Plus, Mr. Rogers is selling radio & website ads on his radio show and on his website – this is pure ghetto brilliance, no pun intended.
Stay Awesome
Bob
Profit Trigger – Can you host your own local internet radio to position yourself as the security guy to-go-to in your marketplace?