The 3 Minute Marketing Lesson
How To Create A Referral Tsunami For Your Security Business
Last Friday, I sent you

Step 1

in how to create a Referral Tsunami by way of text messaging. Here is the 2nd step in creating a Referral Tsunami, by way of email.  I'm sorry I can't share with you the entire elegant email copy. I hand-picked and wrote 155 words to deliver a simply stated elegant message for your new client. The gist of the killer security marketing strategy is as follows…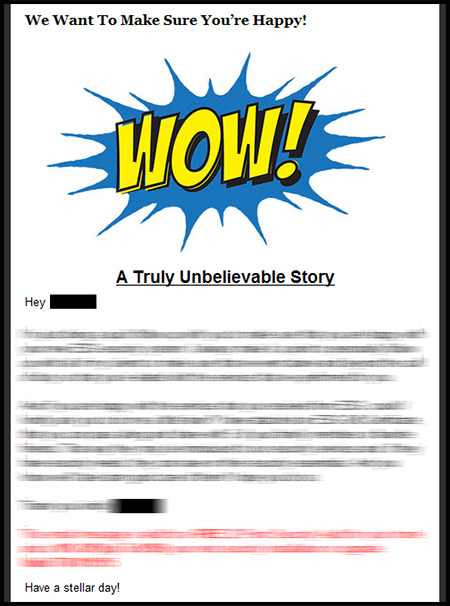 Better Move Fast, Only 4 Issues Left…
If you would like to get your little paws on this month's Smokin" Security Newsletter, that includes all three of the killer strategies on how to create a Referral Tsunami, you better act FAST because we only have 4 of issues left!  All you have to do is join the world's largest coaching program for security entrepreneurs – The Smokin' Security Newsletter Coaching Club. It's a mere pittance for the VALUE that we deliver each and every month to your doorstep.
I urge to look around and see if  you can find another source for such money-making, client attraction strategies on a monthly basis.
Click Here To Sign Up For My Smokin Security Newsletter, And Get The Full "Tsunami Referral Strategies" At Your Disposal!
Stay Frosty!
Bob