This is by far the coolest newsletter placement I've seen in my entire existence. Jodi, my trusted right hand woman, found this little gem of a newsletter hidden inside a dozen eggs she had bought at the local Piggly Wiggly.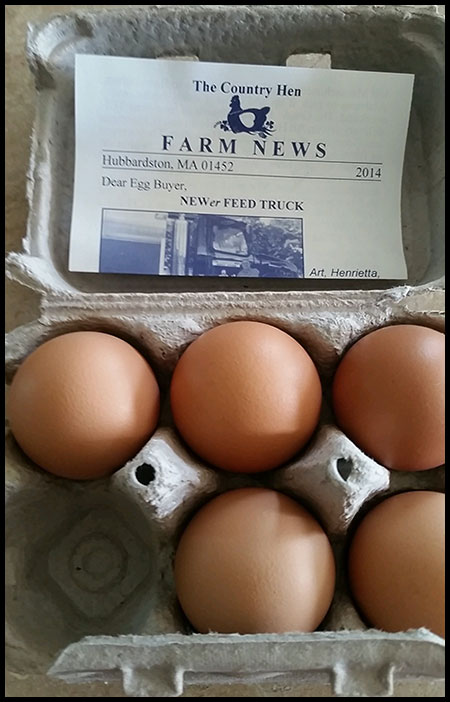 She said to me, "Bob when I went to inspect the eggs, which I always do before I purchase eggs, my jaw literally hit the floor." I, too, was amazed when I saw the photo Jodi sent me.
I was like that's some dang some guerilla marketing, and a super cool way of educating folks about your products and services.
The Most Powerful Tool I Know…
A client newsletter is the most powerful tool known to man for maintaining relationships with customers, clients and prospects and keeping them interested in you, your security business, your products and services…AND, more importantly, out of the hands of your low-balling competition.
Since a client newsletters gets better readership than any "sales materials", and articles get more readership than "ads", it simply makes sense to put your messages into the format of a publication, and into the context of articles.
Sadly, many security peeps are terribly lazy about this and can never get their act together to put out a good, interesting client newsletter every quarter.
To Hell With Belly Button 2 Belly Button Selling
The Holy Trinity
In this still handsome writers opinion, a newsletter is the best dog-gone client retention tool on the planet for coaching up your prospects & customers to do the BIG 3: Pay, Stay, and Refer… It's The Holy Trinity of a successful business that is striving to become an ESP (Easy, Successful, and Profitable) Style Business.
Your Fall newsletter is ready for download if you're a Smokin' Security Club Coaching Club Member.
Special Fall Bonuses – # 1- How To Build Your Most Valuable Asset – Your Email List
Special Fall Bonuses – # 2 – How To Create A Referral Tsunami For Your Security Business – 60 Minute Webinar
Special Fall Bonuses – # 3 – Discover How To Create A Security Business Built-On Thank-You Cards.
My Personal Guarantee To You
I can gua-ran-tee to you this time next year your business will be radically different from all the referrals you'll be getting from your clients and prospects. You'll have less resistance selling big ticket items to your existing clients, and new prospects, if you start implementing the strategies that are outline in my Smokin' Security Coaching Club program.
For things to change, you've gotta change… You desire more high-paying lucrative clients, then you've gotta do something about it.