I'm barreling ass down Interstate 87 on my way back from the NYBFAA Annual Convention that was held in beautiful upstate New York. My team and I had a rockin' good time at this event. I'm cruising in my ride, rockin' out to The Clash all the way back to MASS, and one of my fave songs comes on called "Police On My Back." Because I was traveling at such a high rate of speed (shhh, don't tell the wife!) I'm concerned about the "Police On My Back" and getting a huge fine – that I'd hate to go home and explain – but I can't help cranking the music and hauling it down the highway! The only pity about the whole thing is that I held two, 2-hour security marketing conferences at the event, so my throat is killing from talking for 4+ hours, that I can't even belt out my favorite song – I could only mouth the words!
Dishing Out Great Advice Here!
Monday, Tuesday, Wednesday, Thursday, Friday, Saturday, Sunday, I'm always dishing out great advice and content. So, let me dish out several of the talking points that I used in my two presentations that really resonated with the NY security dealers & integrators that attended the seminars. Here goes:
– You are a sales & marketing company, FIRST and foremost.
– Are you a transaction-based security company or a relationship-based security company?
– Your ability to charge is based upon your ability to sell.
– You cannot and will not outperform the self-image you have of yourself.
– Sales reps that are good at making excuses, are not good at making money.
– If someone just wrote your company a check for $23,000.00 and you didn't send them a thank you card….you should be shot, period.
– A referral is the highest compliment your clients can give you!
– Create such an irresistible offer that it scares the sh*t out of your competition.
– Are you demonstrating "ABSOLUTE PROOF" in your marketing material that you are a security god or goddess?
– If you base your security system pricing on your competitor's pricing — and he's going broke — you will soon, too.
– Just because your competitors prices are lower than yours doesn't mean that your prices are high enough either.
– If you can't go 24 hours without checking in at your company to see if everything is okay, you don't have a business, you have a daycare.
– An educated buyer will spend MORE money.
-People don't do business with a business, they do business with a person inside the business.
– Your mental picture of yourself is the strongest force within you.
Peep Out Our Trip Photos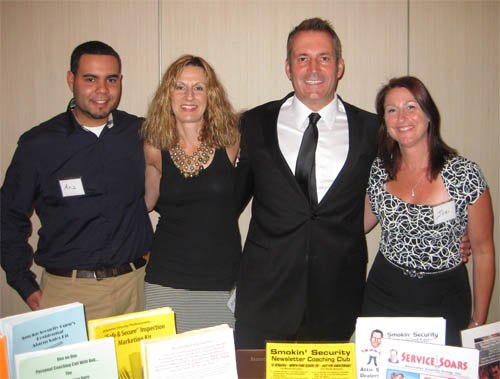 The SMG Team From Left to Right:
Aris, Natasha, Little Ol' me, and Jodi.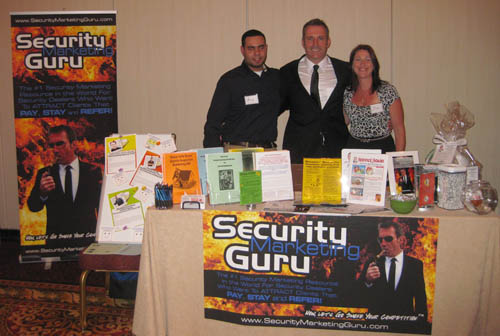 SMG Trade Booth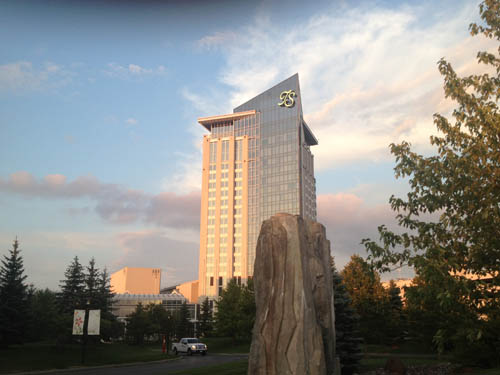 Turning Stone Resort Tower – Verona, NY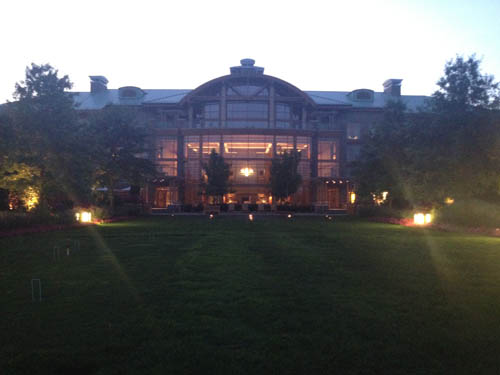 Turning Stone Resort Lodge – Verona, NY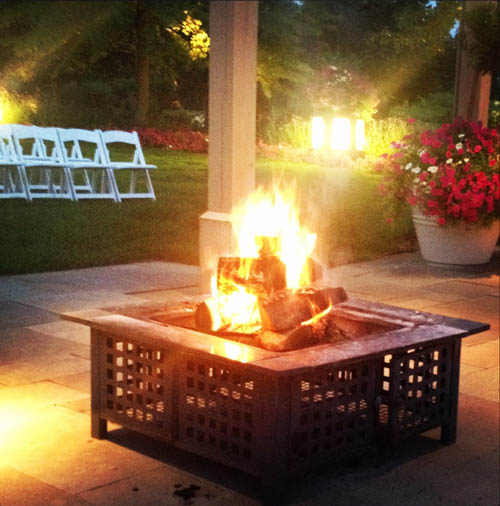 Fire Pit at The Lodge – Perfect place to smoke a nice stogie.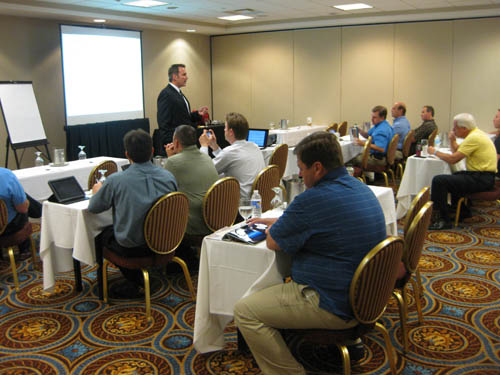 How to Create A Robotic Selling Strategies Seminar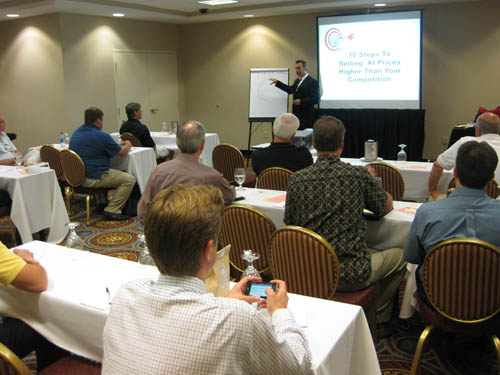 10 Steps To Selling At Higher Prices Than Your Competition Seminar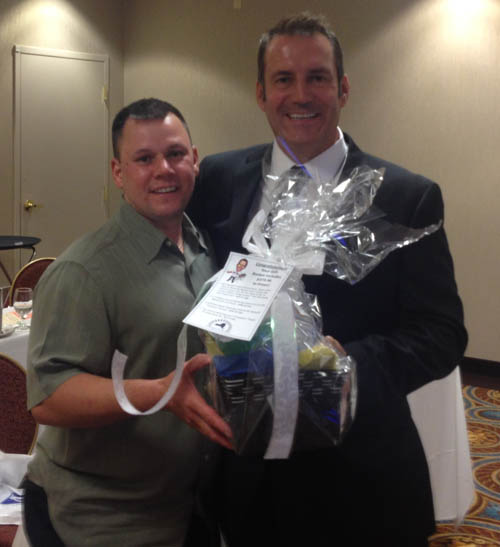 Andrew Elio – Allways Safe Security
Winner of our door prize BTW doesn't he look like my little Bro.
P.S. Later in the week BOLO (Be On The Look Out) for an email from me with a FREE gift attached to it. You'll be surprised and very excited with this gift. I hope you take advantage of it!