Starting April 21st: Google Ranking Mobile-Friendly
Sites Higher In Search Results
Is Your Website Mobile-Friendly?
I'm hitting the slopes again today, but wanted to let you know about something Google is doing real soon that will affect your website's ranking on Google searches. Let me explain…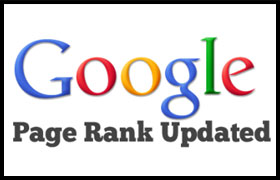 Responding To The Need For Responsive Design
When searching for information, people use their mobile devices 80% of the time.
Despite the fact that this vast number of people search for information on their mobile devices, website owners are ignoring the need for mobile optimization. This leaves an amazing opportunity for those of you who are willing to optimize your website for mobile, especially after April 21, 2015, and here's why:
Google Starts Ranking Mobile-Friendly Sites Higher
Google is all about providing its users with relevant, timely information and they are rewarding sites that comply with their standards. Designing your website to be mobile-friendly will become a major ranking signal for Google as of April 21, 2015. Google will be literally "uplifting" those who have responded to the needs of mobile customers.
Website Friction = No Sale For You!
In this fast paced society, people want access to information immediately with the least amount of effort. Consider human mobile behavior: when folks have to pinch and zoom to find information it causes "friction" which causes them to promptly leave your site and head on over to your competitor's site to search for a security provider.
Optimizing your site for mobile will give you a HUGE advantage over your competitors, most of which do not have a mobile-friendly site. Roughly. 3% of sites are mobile-friendly, so 97% of people have decided it wasn't in any way important to have a mobile presence in 2015. These folks are going to pay dearly on April 21st!
Google's Webmaster Central Blog:
Here's part of the Google Blog warning webmasters of the changes that are a comin':

Finding More Mobile-Friendly Search Results

Webmaster level: all

When it comes to search on mobile devices, users should get the most relevant and timely results, no matter if the information lives on mobile-friendly web pages or apps. As more people use mobile devices to access the internet, our algorithms have to adapt to these usage patterns. In the past, we've made updates to ensure a site is configured properly and viewable on modern devices. We've made it easier for users to find mobile-friendly web pages and we've introduced App Indexing to surface useful content from apps. Today, we're announcing two important changes to help users discover more mobile-friendly content:

1. More mobile-friendly websites in search results
Starting April 21, we will be expanding our use of mobile-friendliness as a ranking signal. This change will affect mobile searches in all languages worldwide and will have a significant impact in our search results. Consequently, users will find it easier to get relevant, high quality search results that are optimized for their devices.

To get help with making a mobile-friendly site, check out our guide to mobile-friendly sites. If you're a webmaster, you can get ready for this change by using the following tools to see how Googlebot views your pages:

If you want to test a few pages, you can use the Mobile-Friendly Test.
If you have a site, you can use your Webmaster Tools account to get a full list of mobile usability issues across your site using the Mobile Usability Report.

To read the rest of the Google blog, go to:
http://googlewebmastercentral.blogspot.ca/2015/02/finding-more-mobile-friendly-search.html
How To Mobilize Your Website:
Now, what does this mean to you? Well, if your website is not mobile-friendly, you are not going to rank very well when folks are searching Google for security needs and solutions in your neck of the woods (a big no-no because Google is by FAR the largest search engine on the planet.)
If you are not sure whether your site is mobile-friendly, get on your Smartphone or your tablet and see if your site is fully readable on a mobile platform. Make sure you do not have to pinch in or spread out (zoom in and out) to read it and see everything.
Getting Mobile-Friendly
If your site is not mobile-friendly and you want to make it mobile-friendly, so you can increase your ranking in Google's search results, then send an email to: Support@SecurityMarketingGuru.com or call the office at 508-835-1123.