When I was down in Key West, I was relaxing on the the beach and saw a local fisherman pull up in his pick-up truck. He got out of with a dozen fishing poles. Not one, but a dozen poles. He baited each hook, and cast all lines into the ocean, and then he set the rods in the sand. Me being the  "Curious George" that I am,  I walked over to local fisherman and quizzed him about all the fishing poles.
My Family's Gotta Eat, Too
The local fisherman explained in his southern drawl that he hated fishin', but he had to eat and he an his family love fish. So I cast all 12 lines. By sundown, some of the lines will have caught some fish.  Never all of 'em. So if I cast only one or two lines I might go hungry.  But I find 12 lines is enough so I always catch some fish. Usually there's enough for me and  my family and extras to sell to the local restaurants. He said that this is a good way to live the life I want.
Generating A Feeding Frenzy For Your Business
With the "fishing poles" as your marketing techniques and the "fish" as your prospects/clients…what you need  to understand, that this local fisherman understands, is that you need multiple baited fishing poles in the water to attract and reel in enough "fish" into your business. With a dozen, two dozen poles in the water you will have a bevy of lures and hooks to attract and catch enough "fish" into your business and will generate a huge buzz of activity. What I find is that success and energy feed off  each other and the new prospect flow picks up just because you have so much going on!
The feeding frenzy effect is the same in security marketing as it is in fishing. So the # 1 job for you to do is to add more fishing poles, as fast as humanly possible –
Fishing Pole # 1 – Client Newsletter
Fishing Pole # 2 – Client Referral System
Fishing Pole # 3 – Free Recorded Consumer Awareness Messages
Fishing Pole # 4 – Free Consumer Awareness Reports
Fishing Pole # 5 – Targeted Direct Mail Programs To Niche Markets
Fishing Pole # 6 – Client Nurturing E-mails
Fishing Pole # 7 – Educational-Based Yellow Pages Ads
Fishing Pole # 8 – SEO Optimized WordPress Website
Fishing Pole # 9 – Joint Venture Marketing Program
Fishing Pole # 10 – Client Appreciation Days
Fishing Pole # 11- Vehicle Card Pockets
Fishing Pole # 1 – Free 32 Point Security Audit
Power In Numbers
The local fisherman had unknowingly put his finger on a POWER SECRET. The glitch in most security businesses, that always keeps them in the hand-to-mouth situation, is that they rely on only one fishing pole for new business to come in… HUGE friggin' mistake!
Take a Look at some of my pictures from Key West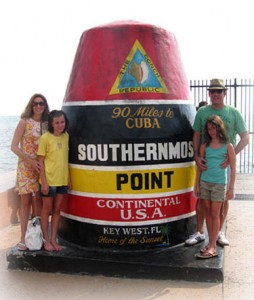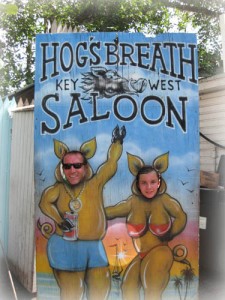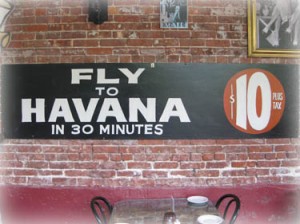 Have an awesome weekend!
-Bob
Now Go Smoke Your Competition! –  Bob Maunsell
Former Sgt U.S. Air Force
Have an E.S.P style day, Easy, Successful, Profitable.
**Hey, Do you want to post my articles up on your blog? Go right ahead! Just kindly cite your source and give a link back to my page.Thanks!**