How would you like to be perceived as the go-to- guy or gal in your local market and as the "The King or Queen of Security Installs"? Do you think having this ***EXPERT STATUS*** would affect your bank account directly?
Suffice to say, you betchayah!
I don't think there is anything worse than a person going through life who has…
• No power
• No magnetism
• No cache
• No personality
• No Jen-a-say-qua
Your technical knowledge won't buy you a bag of doughnuts or put gas in your service vehicles. Buyers are attracted to business owners and sales reps who have power…magnetism…cache…personality…and Jen-a-say-qua! Not the lowest price, as you would suspect.
The Law of 3 S's
In my years of coaching and consulting with security entrepreneurs all over the world, the ones that have the biggest businesses and biggest bank accounts have ***EXPERT STATUS*** larger than life, and are known in their markets for being the Rolls-Royce of security installers. They also posses the Law of 3 S's
1- High Self-Image
2- High Self-Worth
3- High Self-Esteem
On the opposite side of the coin is:
1- Low Self-Image
2- Low Self-Worth
3- Low Self-Esteem
I just have to take a look at your library and see what you're consuming to predict if you have High or Low Self-Esteem, and also your bank account by what you're devouring for information on an hourly, daily, weekly, monthly and yearly basis to see what you're feeding your mind.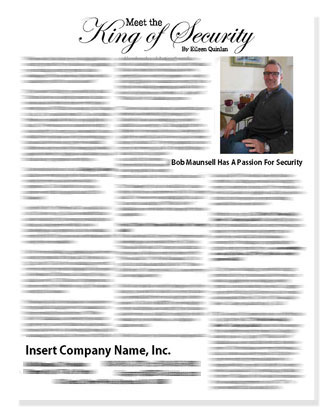 By Being Perceived As The King & Queen of Security Installs, Is Naturally The By Product Of Expert Status, And Folks Are Preconditioned To Pay More For That Positioning!
Expert positioning is something that is a constant mantra of mine: "Position yourself as The Security Expert, the Go-To Guy (or Gal) for all things security in your local market (I know you've heard me say this a thousand times before.) If you position yourself as such, you CAN charge more for your security services.
In this month's Smokin' Security Newsletter, I'm putting something that will position YOU as the The King / Queen of Security in your Halloween bag, probably the best trick or treat you'll ever get for Halloween!
Also Include in this month's Smokin' Security Newsletter:
– Building Street Cred Over Night For "Security Expert" Status.
– Why "White-Glove" installs are a must for your new security installs.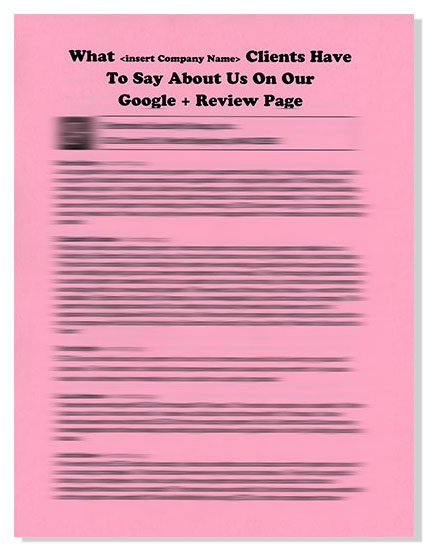 – Must have Google + Review Sheet… Google doesn't even know about this yet!
– You should see what this multi-state door knocker is up to… It's freaking ridiculous.
– Do you know the secret on how to move from $10.00 an hour work to $10,000.00 an hour work?
– Please don't make this mistake with your inbound phone calls.
– Discover a unique way to start a profit center in your business, to fund your 401k.
– In the trenches lesson on combating FREE security systems!
– Grappling techniques for charging top dollar for your installs, when the competition is doing it for FREE.
– 4 Ways To Becoming a "Born Again" Security Entrepreneur.
– Are you a Security Entrepreneur or Security Proprietor?
Don't Settle For Less Then You Can Become
One of my first mentors, Jim Rohn, said "Why settle for less the you can become."
I hope you're not settling for less then you can become.
You're doing your business and your family a disservice by not being all you can be and just settling for table scraps.
Get onboard with the Smokin' Security Newsletter that's read in all 50 states and 13 countries around the globe and growing. Yours for a special sign on bonus of just $5.95!