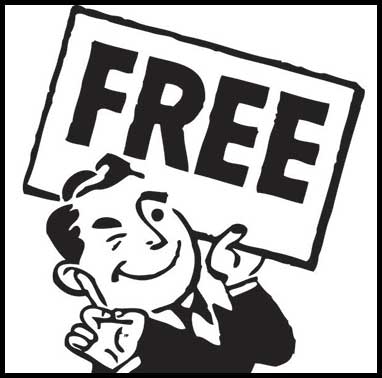 This education-based security marketing strategy is something every security dealer, integrator, locksmith, alarm guy, CCTV installer, home automation wizard, and low-voltage honcho can doto literally smoke' your competition alive! If you choose not to I can very well predict your bank account balance.

I'm a HUGE fan and believer in giving away FREE morsels and nuggets of killer security information (like free consumer awareness guides, free 32 Point & 73 Point Security Audits, free 24 Free Recorded Message Hotlines, free Client Newsletters, education-based emails, education based videos, educational blogs,social media postings, and educational based security websites, and so forth.)
I'm not talking about information that negates your clients or prospects from the need to use your security services. Heck no! Frankly, I'm talking 'bout information that helps educate your client or prospect. Tantalizing info that helps your client or prospect understand
the key issues and the need for your security services. I call this EBSM™ (Education Based Security Marketing).
I say this like it's something deeply profound, and it's a seismic shift in thinking, but it's not…
Companies have been using educational marketing campaigns since the dawn of commerce. However, it's growing more advance nowadays.
Educating your clients and prospects helps to cut through the traditional advertising junk and clutter.
It builds TRUST.
It helps you to get your point across and create a highly engaged and informed buyer.
When you have an educated buyer they "get it," They understand what they are supposed to do. They are far more apt to help your maximise your ability to help them.
On the other hand, an uneducated buyer will be much prone to sabotage your selling process, and will resort to "the lowest-price service provider will get my business mentality" because they have not been educated on the VALUE of your services.
Not Giving Away The Farm
When I talk about "not giving away the farm," I'm talking about giving away basic fundamental information and ideas that a buyer needs to make an informed decision. Every security business that is reading this has insider secrets and proprietary ways of stopping the bad guys dead in their tracks, that a prospect would love to devour. Every security business should be using this to an unfair advantage.
Here a couple of ideas to get the ole' brain percolating with money-making ideas.
Tell Me…
1- What do I need to know to do business with you?
2- What do I need to feel confident about doing business with you?
3- How will I know that I'm right for you, and that your right for me?
4- Why should I choose to give you my hard earned money when I have 37 other security companies beating down my door?
Once you can answer those questions, you can advertise that information to folks who will take you up on it. It will build up your credibility and trust factor, and will give you the opportunity to convert them into Clients For Life.
This is something any security company can do Smoke' Your Competition Alive!
Stay Thirsty For More Money-Making Security Marketing Strategies & Business-Building Techniques!
Your Hombre!
Bob Maunsell