If there is one word that I totally "despise" it's the word "vendor," like when someone refers to your security company as "my vendor." I personally don't think it's something you should be proud of, and here's why.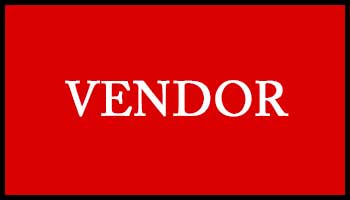 'Vendor' is a generic term, used for someone who's a supplier of goods, who provides a commodity based product or service. Nothing really elegant about the word vendor, doesn't make me feel warm or fuzzy or have endearing qualities, this word just doesn't contain any juice.
I think the word that should be used instead of "vendor" is "TBP" or Trusted Business Partner. Now this word has a level of elegance that comes with it, it's not transactional (a transaction is a vendor), it implies your "Trusted" and a real-relationship is based on trust, and a "business partner" is strategic in nature, it implies that you're doing things for the betterment, and the enhancement of your client's needs and wants. Whereas a "vendor" is schlepping orders.
Next time someone refers to you as a "vendor," you need to correct them… politely, that is. And get them to start thinking, and acting differently about your security company.
Here's how to handle the vendor word, if it pops up in conversation:
Tim – When it comes to security your my vendor of choice.
You- How long have we been doing business together?
Tim- I think about 5 years now…
You- In those 5 years have we ever let you down?
Tim- Ah, let me think…. no, never.
You- Tim, How do my technicians treat you?
Tim- Your techs always show up on time, and get the job done right the first time, and even clean up after themselves.
You- How about the the security systems we design for you?
Tim – You guys are are always coming up with something cutting-edge.
You- Tim, I'd like to say that we are more than a vendor to your organization, I'd like to say we're your "trusted business partner," when it comes to security and fire alarm installations.
Because if you can't change the perception of your company from "vendor" to a "trusted business partner," nobody can. Move from a "Transaction Based"(Vendor) security company to "Relationship Based" (Trusted Business Partner) as quickly as possible.
Dedicated To Increasing Your Knowledge & Profits!
Bob