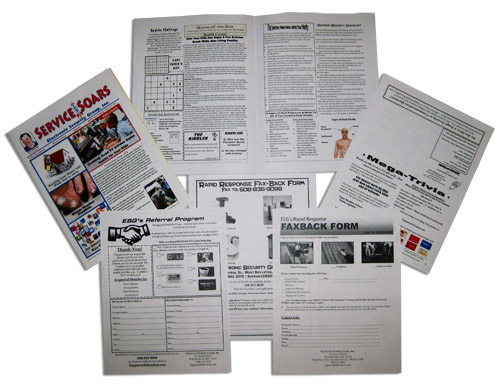 The Most Powerful Prospecting, Stay-In-Contact, and Referral-Producing Tool On The Planet!
Discover how hundreds of security installers, just like you, are effortlessly attracting new clients (without manual prospecting), enjoying an on-going cascade of referrals, and multiplying their installations year-after-year...spending less time, less effort, and a fraction of the stress most security companies face.
A "Secret Weapon" Marketing Tool That Will Double Your Installations Every 9 Months…GUARANTEED!
The Service That Soars™ is not your run-of-the-mill newsletter. It's a completely different prospecting, keep-in-touch, referral-producing tool that has been proven to and WILL double your security installations every 9 months – year after year.
It's a newsletter for your customers and prospects that IS the most powerful stay-in-contact tool in the world. I took my 14 years of "in the trenches" direct marketing experience and engineered an amazing tool that combined important information that clients and prospects WANT with several psychological "hooks" and many different response offers. Service That Soars™ is a ready-made system that helps BRING you new customers, referrals and repeat business – Guaranteed!
There is no learning curve, The very best clients…All referrals or direct customers call you for advice and assistance and security sales.
It happens 100% automatically. It's even done FOR you. All for only 150 bucks a quarter. Sound to good to be true? Well, I've got scores of customer testimonials – including my own – to prove you wrong (check them out!)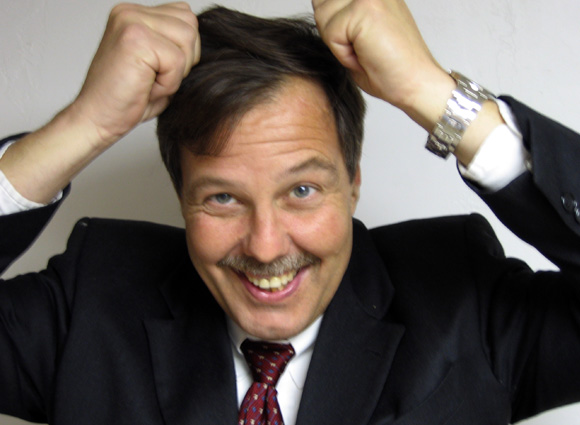 Who Else Gives You A 500% Results Guarantee?
That's right. I'm soo sure of this little baby's effectiveness, that I'm offering you a 500% RESULT GUARANTEE – meaning you'll get all your money back if you have not made back 500% (that's 5 times) on the money you spent – in new customers, word of mouth and repeat business! Therefore, there is really nothing you can lose by implementing this incredible "Secret Weapon" marketing tool!
I'll Give You $511 If You Can Find Anything Like Service That Soars ™ on This Planet
When I began my own security company, I searched – in vain – to find a marketing company that specialized in the security industry. So I can say with the utmost confidence that you WILL NOT find anything like this newsletter anywhere else on the planet. I urge you to look for a newsletter designed exclusively for security installers that promises to double your installs every 9 months and has a 500% results guaranteed – all for only $150 bucks a quarter. I'm soo sure you won't that I'm offering $511 (I like quirky numbers) to its equal. My accountant Jimmy "T" (Tomolo CPA. Clinton, MA) pulls his hair out every time I make these kinds of offers, but I've yet to pay one out!
Quarterly (spring, summer, winter and fall) we design an issue of the Service That Soars™ template (in Microsoft Publisher) ready made. All you need to do is order your issue, personalize it with your picture/logo and contact info, send the file over to your local print shop, have them send it out to your clients and prospects, then kick back and watch how effortlessly it attracts new clients and an on-going cascade of referrals!
Be sure to have extras printed and sent back to you. You should hand the extra newsletters out when first meeting potential clients and have copies stored in each van that your techs can hand out at job sites, as well. If you have clients, friends, colleagues that have businesses with waiting areas (such as…doctors, dentists, orthodontists, auto mechanics, hair salons, spas, insurance agencies, etc.) ask if you can place issues in their waiting areas. How many times and long periods have you sat in these waiting rooms thumbing through magazines and newsletters waiting your turn? You'll be shocked to see all the sales inquiries you'll get from such a simple step.
If you can manage to answer the phone or return a call and handle a referred prospect who seeks you out, this WILL be the easiest money you'll ever make. 3, 5, 11 maybe even 17 or more clients coming to you each and every month as if they were being delivered by an assembly line, with consistency and certainty.
**If we cannot verify your company information and security business ownership, we will not ship your order and we will refund your purchase.**
*Secure Online Checkout*
Your investment in the Service That Soars™ quarterly client newsletter is $150 per quarterly issue.
To get the latest issue to Service That Soars™
×
*Note: This kit is sold ONLY You are buying the current issue of Service That Soars™. This is an ongoing subscription-based ordering platform. Quarterly you will receive the Service That Soars™ client newsletter and your credit card will be billed $150 quarterly. To cancel, please send an email to Support@SecurityMarketingGuru.com or call 508-835-1123.
These are copyrighted materials protected by strict copyright law! By purchasing the above material, you have a "limited use" of the printed materials, electronic materials, digital mastered copies and all content provided. "Limited use" being defined as: All printed materials, electronic materials and digital master copies that are provided by Security Marketing Guru to be used by the purchaser exclusively. They are intended for distribution to your company's customers, clients and prospects only. These materials are not intended, nor allowed, to be shared or distributed to any other persons or businesses. Reselling of printed and digital material is strictly prohibited. You are not authorized to share material in chat rooms or on the internet, nor circulate them within trade associations or other groups to which you may belong.
Damages, through legal prosecution, will be sought to the full extent of the law if any of the copyright rules set forth in the above paragraph are broken. Criminal and Civil action will be brought forth. Damages in the hundreds of thousands of dollars can be awarded, as well as payment of all legal fees arising from the suit. In addition, the government can criminally prosecute you for copyright infringement. If convicted, you can be fined up to $250,000, or sentenced to jail for up to 5 years, or both.